THE MINDSET BEHIND SIMPLICITY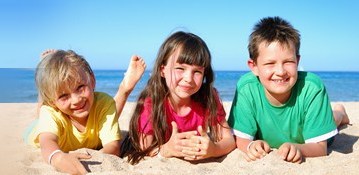 Simplicity dwells within the core of your being. It's the simplicity that we once experienced as innocent and inquisitive children, first appreciating the simple beauty and wonder of all of our surroundings. It is living in the moment, feeling all of the bliss and ecstasy that the Universe has to offer us. Exploring the world with complete faith, without debilitating worry, regret, anxiety, self-consciousness, and all other remaining conditioned states we have adopted from society. Simplicity is enjoying the pure essence of a beautiful object and feeling the "specialness" within it, without having to amass a pile of all the best objects in the world in order to feel worthy. To become a simple and innocent child again, is to become a spiritual being.
Reference: Richard A. Springer, Jr., Eastern Wisdom for Your Soul, 86.
Photo credit: Intellimon Ltd.