STILLNESS BRINGS AN AWARENESS OF GOD WITHIN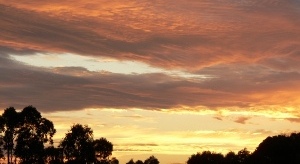 Stillness and simply being creates peace and serenity, and allows the Universe to gently guide you along your precious journey. The Universal consciousness patiently awaits your departure from the chaos of the illusory world and your arrival through the Universal corridor of quietude. . . . One of the most spiritual tasks in life is to discover stillness in the midst of the chaos around us. We possess this immense power. No one can force us to become involved in the chaos of society and the melodramas of daily living. You always have the capacity to tap into your inherent state of equanimity, and avoid the noise that fills your environment. Practice stillness in all of your affairs. When you are interrupted by your demanding ego, simply acknowledge the intrusion, and return to the stillness and tranquility of the Universe.
Reference: Richard A. Springer, Jr., Eastern Wisdom for Your Soul, 96.