SILENCE, STILLNESS, SIMPLICITY -- THE SCRIPTURES SPEAK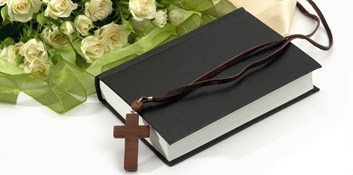 Silence
~ A time to be silent and a time to speak (Ecclesiastes 3:7).
~ Be silent, and I will teach you wisdom (Job 33:33).
~ When you are on your beds, search your hearts and be silent (Ps. 4:4).
~ Even a fool is thought wise if he keeps silent, and discerning if he holds his tongue (Proverbs 17:28).
Stillness
~ Be still, and know that I am God (Psalm 46:10).
~ Be still before the LORD and wait patiently for him (Psalm 37:7).
~ The LORD will fight for you; you need only to be still (Exodus 14:14).
~ But I have stilled and quieted my soul . . . like a weaned child is my soul within me (Psalm 131:2).
Simplicity
~ You are worried and upset about many things, but only one thing is needed (Luke 10:41-42).
~ Do not worry about your life . . . Who of you by worrying can add a single hour to his life? (Matthew 6:25, 27).
~ Keep your lives free from the love of money and be content with what you have (Hebrews 13:5).
~ Cast all your anxiety on him because he cares for you (1 Peter 5:7).
Reference: The NIV Study Bible: New International Version
Photo credit: Intellimon Ltd.