GOD SPEAKS IN DIVERSE SITUATIONS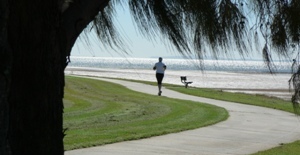 To pray means to open your hands before God. It means slowly relaxing the tension which squeezes your hands together and accepting your existence with an increasing readiness, not as a possession to defend, but as a gift to receive. Above all, therefore, prayer is a way of life which allows you to find a stillness in the midst of the world where you open your hands to God's promises, and find hope for yourself, your neighbor, and your world. In prayer, you encounter God not only in the small voice and the soft breeze, but also in the midst of the turmoil of the world, in the distress and joy of your neighbor, and in the loneliness of your own heart.
Reference: Henri J.M. Nouwen, With Open Hands.