THE TEST OF MEDITATION: GROWING IN LOVE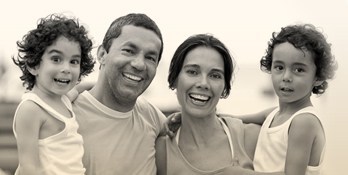 The great test as to whether your meditation is working, or whether you are making progress (I don't advise you to rate yourselves) is: Are you growing in love; are you growing in patience; are you growing in understanding and compassion? That is the effect of our meditation. With some of us, it takes longer. With some of us, the end of egoism requires a big struggle. Sometimes, we are carried more or less kicking and screaming into the Kingdom of Heaven.
But the important thing is not to bother how long it takes. It doesn't matter how long it takes. The only thing that matters – and the thing that I wish I could communicate to everyone – the only thing that matters is that we are on the journey. The journey is a journey away from self, away from egoism, away from selfishness, away from isolation. It's a journey into the infinite love of God.
All of us would like to be more kind, more understanding, more selfless, more sympathetic, more compassionate, and so on. But, at the same time, we recognize ourselves as weak, mortal, fallible human beings. What we discover in meditation is the power source to enable us to live this way. We discover that this power source is established right at the centre of our own being, in our own hearts. "God is the centre of my soul."
Reference: Peter Ng, ed., The Hunger for Depth and Meaning: Learning to Meditate with John Main, 135-136, 184.