SILENCE LEADS TO AWARENESS OF THE DIVINE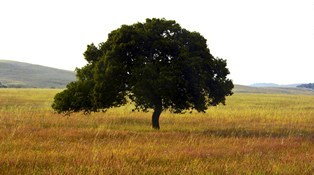 Silence enables us to be aware of God, to let mind and imagination dwell upon his truth, to let prayer be listening before it is talking, and to discover our own selves in a way that is not always possible when we are making or listening to noise. There comes sometimes an inner silence in which the soul discovers itself in a new dimension of energy and peace, a dimension which the restless life can miss. . . . Into the Christian's use of silence there may flow the wonder of God the creator, the recollection of the life and death and resurrection of Jesus, the recalling of scenes in his life, often a passage of the Bible, the glories of nature in which the finger of God is present, gratitude for personal blessings or the words of poets who tell of wonder and beauty.
Reference: Arthur Michael Ramsey,Be Still and Know, 83-4.
Photo credit: Intellimon Ltd.