SEEING DIVINITY IN DAILY LIVING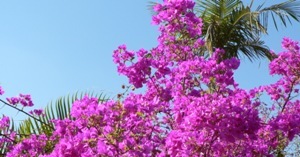 Life can become a series of roller-coaster activities, bringing joys and struggles, blessing and brokenness. This is why a daily time of reflection – where we pause and notice what is happening in body, mind, and spirit; and even look for God's hand in it all – nourishes us. In the stillness of our heart, we can come to recognize that the human heart is our privileged place of encounter with God.

Sometimes, at a deeper level, we may feel only sadness, see only absurdity, and experience only despair. "To despair," writes Finlay, "is to die inside, to lose all hope of ever being the person whom we deep down know ourselves to be in the intimacies of our own moments of spontaneous contemplative experience." The pain experienced in life can take many forms – a psychological disturbance, a troubled marriage, a crisis of faith, a series of illnesses – and result in a sense of homelessness, where we no longer feel at home with ourselves.
Daily returning to the stillness of our heart helps nurture within a quiet inner assurance and meaningful sense of direction in life. We learn to welcome "the divinity of what just is" – in other words, the "awareness of the divinity of the life we are living". In glimpsing more and more the divinity in daily living, we see the "inherent holiness of the present moment" – and have a renewed confidence in returning home to ourselves.
Reference: Adapted from James Finlay, The Contemplative Heart, 19-20, 26, 39-41.