REPEATING SCRIPTURE IN THE SILENCE OF THE HEART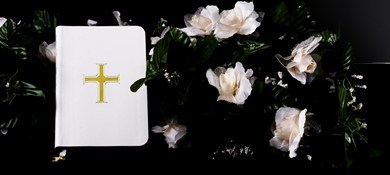 The oldest forms of meditative prayer in Christian practice consist simply of a repetition of words from Scripture in the silence of the heart. In Celtic spirituality this discipline of silent meditation is viewed as opening the eyes of the heart in order to see God in all things.
There has always been a great love of Scripture in the Celtic stream of spirituality. . . . The Psalms and the Gospels in fact occupy a special place in Celtic artwork and teachings, most notably the Gospel according to St John, whom it is said Jesus "especially loved". He was remembered as having leaned against Jesus at the last supper. Celtic legend thereby came to refer to him as the one who had heard the heartbeat of God. He became a symbol of the meditative practice of listening for the Word of Love at the heart of life, the Word that is deeper that any fears and sufferings that we will also hear within us when we listen.
Reference: J. Philip Newell, Celtic Benediction: Morning and Night Prayer, ix.
Photo credit: Intellimon Ltd.