OPENING OUR HEART TO THE INDWELLING PRESENCE OF CHRIST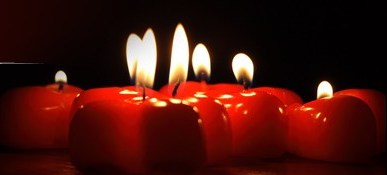 In Australia, the Aboriginal peoples use the term dadirri meaning "deep inner spring" which refers to the "heart". A person can call on it, and it calls to them – if they are receptive. The spirit of dadirri involves inner, deep listening and quiet, still, silent awareness, with no need for words. This contemplative way of dadirri spreads over a person's whole life – it renews them and brings them peace. It makes them feel whole again.
Reference: Miriam-Rose Ungunmerr, Dadirri – The Spring Within, vii-ix.
Likewise, a deep spring exists within each one of us. This deep spring is the Spirit of God. It parallels Jesus' words about "streams of living water" flowing from within a person, by which "he meant the Spirit" (John 7:38-39). Similarly, contemplative prayer involves stillness of the body and spirit. In that stillness and silence, by faith, we open our heart to the personal and powerful indwelling presence of Christ. In other words, we enter into the presence of the Spirit who dwells in our inner heart in love. We thereby glimpse the meaning behind the words of mystery: "Christ in you, the hope of glory" (Colossians 1:27) and how "Christ may dwell in your hearts through faith" (Ephesians 3:17). Such a journey of contemplative prayer is a journey to the heart of God.
Reference: Alexander Peck
Photo credit: Intellimon Ltd.