MEETING WITH GOD IN SOLITUDE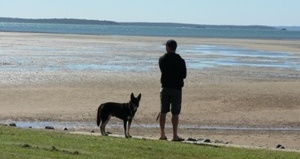 We enter into solitude first of all to meet our Lord and to be with him and him alone. Our primary task in solitude, therefore, is not to pay undue attention to the many faces which assail us, but to keep the eyes of our mind and heart on him who is our divine savior. Only in the context of grace can we face our sin; only in the place of healing do we dare to show our wounds; only with a single-minded attention to Christ can we give up our clinging fears and face our own true nature. As we come to realize that it is not we who live, but Christ who lives in us, that he is our true self, we can slowly let our compulsions melt away and begin to experience the freedom of the children of God. . . . We have, indeed, to fashion our own desert where we can withdraw every day, shake off our compulsions, and dwell in the gentle healing presence of our Lord. Without such a desert we will lose our own soul while preaching the gospel to others. But with such a spiritual abode, we will become increasingly conformed to him in whose Name we minister.
Reference: Henri J.M. Nouwen, The Way of the Heart, 17.