MINISTRY OF DIVINE SILENCE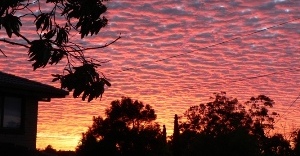 The thought keeps coming to me that it is as important to be silent with friends as to speak with them. Seeing so many people and talking with them about all that has happened and is happening to them often leaves me with a sense of not really being together. The exchange of countless details about people's lives can often create more distance than closeness. Words are important in order to come close, but too many words create distance.
I feel an increasing desire to be silent with friends. Not every event has to be told, not every idea has to be exchanged. Once an atmosphere of mutual trust is present, we can be silent together and let the Lord be the one who speaks, gently and softly. Listening together to Jesus is a very powerful way to grow closer to each other and reach a level of intimacy that no interpersonal exchange of words can bring about. A silence lived together in the presence of Jesus will also continue to bear many fruits in the future. It seems as if a caring silence can enter deeper into our memory than many caring words. Maybe not always, but certainly often. But to create this silence requires much spiritual work. It is not the most obvious style for a reunion! And still, it may be the most blessed.
Reference: Henri J. M. Nouwen, The Road to Daybreak, 188-189.