BEING OPEN TO GOD'S PRESENCE IN THE HEART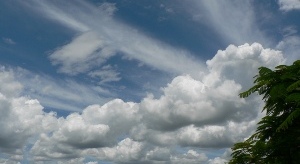 In the stillness of my heart, I realize that my heart is the core of myself as a human person – the centre of my thinking, feeling, and deciding. It is the locus of my consciousness – the place where I ponder the mystery of myself, human existence, and God. It is where my experiences are treasured. The language of my heart presents a non-conceptual way of knowing, separate from cognition. My heart is a sacred space where I can get in touch with the truth of my being, and yet the word heart also points beyond itself to mystery – it is the place where I can be open to God's presence in my life. Finally, I have learnt that I can dispose myself to open or awaken my heart, such as sitting quietly in a still, peaceful setting.
Reference: Annice Callahan, "Heart", in The New Dictionary of Catholic Spirituality, 469.