BECOMING AWARE OF GOD'S PRESENCE WITHIN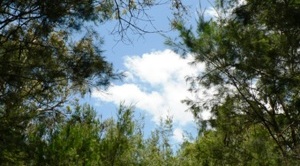 Personally, I find that meditation, morning and evening, every day, is the best and most direct method of getting in touch with reality. In meditation, I try to let go of everything of the outer world of the senses, of the inner world of thoughts, and listen to the inner voice, the voice of the Word, which comes in the silence, in the stillness when all activity of body and mind cease. Then, in the silence, I become aware of the presence of God, and I try to keep that awareness during the day. In a bus or a train or travelling by air, in work or study or talking and relating to others, I try to be aware of this presence in everyone and in everything. And the Jesus prayer is what keeps me aware of this presence.
Reference: Bede Griffiths, from the Inner Directions Journal, Summer 1996.